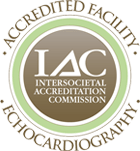 World Class Heart & Vascular Care and Treatment
Call for an Appointment

At Carolina Heart Specialists, LLC your health is our primary focus. We are committed to delivering a comprehensive array of services to ensure that you receive the highest quality of heart and vascular care.
Our facility offers patients more than a team of esteemed practitioners with certifications, accreditations, fellowships, experience, and state-of-the-art digital imaging equipment. We excel beyond our patients' expectations and deliver superior health care from a staff of compassionate and knowledgeable doctors, nurses, and technicians who always have your best interests in mind.
The experts at Carolina Heart Specialists, LLC are comprised of caring individuals who value your insight. We are willing to put your mind at ease by offering clear, articulate explanations and addressing all of your concerns. Dedicated staff members will work with you to ensure that optimum coronary health is obtained for many years to come!
It is our pleasure to welcome you to Carolina Heart Specialists, LLC. Your heart keeps on working 365 days a year, and so do we!
Carolina Heart Specialists
Award-Winning Cardiologists

Most Health Insurances Accepted

Accredited Testing Facility
24–Hour Service

Board Certified, Friendly Staff

Personalized Heart Screening & Treatment