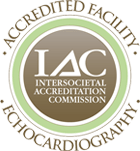 At Carolina Heart Specialists, LLC your health is our primary focus. We are committed to delivering a comprehensive array of services to ensure that you receive the highest quality of heart and vascular care.
Our facility offers patients more than a team of esteemed practitioners with certifications, accreditations, fellowships, experience, and state-of-the-art digital imaging equipment. We excel beyond our patients' expectations and deliver superior health care from a staff of compassionate and knowledgeable doctors, nurses, and technicians who always have your best interests in mind.
The experts at Carolina Heart Specialists, LLC are comprised of caring individuals who value your insight. We are willing to put your mind at ease by offering clear, articulate explanations and addressing all of your concerns. Dedicated staff members will work with you to ensure that optimum coronary health is obtained for many years to come!
It is our pleasure to welcome you to Carolina Heart Specialists, LLC. Your heart keeps on working 365 days a year, and so do we!
Heart Specialists That Really Care!
Award-Winning Cardiologists

Most Health Insurances Accepted

Accredited Testing Facility
24–Hour Service

Board Certified, Friendly Staff

Personalized Heart Screening & Treatment
Betty Huey – I've been going to Dr Deepak Shah for many years at Carolina Heart Specialist He is very professional! I don't think I'd be here now if it wasn't for him! I have never had to wait more than 10 minutes for my appointment! A Great Doctors!
Michael Clark – I love Dr Cimm.  He is honest and upfront.
Holly Crump – My Mom and Dad are both patients of Dr. Deepak Shah. He has always been super friendly with both of them and very thorough. When my Dad needed a specialist, Dr. Shah called him directly from his cell and had the advice needed and appointment in no time. My Mom always asks him for a hug and he always accepts. Dr. Shah always listens intently to my suggestions on their care because I manage medications and health care for both of them. He seems to value my opinion. That's how it should be. Doctors who listen to caregivers so that the best plan for the patient can be carried out. My Mom and Dad have both benefited greatly from the care and willingness of Dr. Shah and his staff to work with them no matter the time of day. I am thankful that Lancaster has a top notch physician and staff to help take care of Mom and Dad. That type of care is priceless.
Belinda Laney – My husband has been a patient here for quiet some time. Dr. Ciminelli always have a great attitude to my husband when he comes in. He recently was in the hospital with complications from Covid and Deepak Shah was on call and took very good care of him. He called me every day with an update. I was very pleased with the level of care the doctors extended for my husband. Great level of care and great communication.